Are you looking for a great new book?  Searching for a series that you won't be able to put down?  If that sounds like you, then you've come to the right place.  I write fantasy, science fiction, and thrillers that are filled with unforgettable characters, heart-pounding action, and spine-tingling suspense.  Take a look through my writing library and find your next great read!
Ten years ago, Zaron arrived at the gates of the dwarven citadel of Falgard as a terrified, blood-soaked child huddled alone in the back of a horse-drawn cart.  Now grown, he searches for answers about the past he can't remember and the family he never knew.  However, what begins as a quest for answers quickly transforms into a struggle for survival when evils long thought dead awaken around him like an ancient plague….
The Splitter Saga — Dystopian Science Fiction (Coming Soon)
Sixteen-year-old Lana Holliman chafes against her life of deprivation.  Her food ration dictates how much she can eat.  Her oxygen monitor tracks her every breath.  And now the ultimate prison approaches:  the Day of Choosing, when she must decide who she is and who she will become.  But not every choice is as simple as it seems—and the wrong choice could be the last one she ever makes….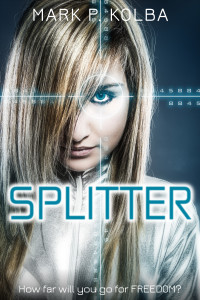 For eight months, Farouk Al-Hussein has nursed murder in his heart.  He has attended classes at Brookfield University.  Written term papers.  Taken exams.  Dated his girlfriend.  And all the while he has waited patiently for a sign—a sign that it is time to unleash jihad.  On the night of September 17th, that sign arrives….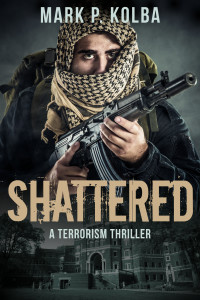 These fantasy short stories are independent of each other and independent of the Mirynthir Chronicles as well, so they may be read in any order.
Get all your short stories at once!  Save money and virtual shelf space with short story collections!